2017KIMES
DK Medical Systems participated in the 2017KIMES (Korea International Medical & hospital Equipment Show). The medical physician and other medical professionals came from 41countries across the globe. DK Medical Systems set up the biggest booth among KIMES 2017 participants to showcase many cutting-edge global and domestic medical devices, including new product, Digital X-ray, Mobile X-ray, C-arm X-ray, Mammography X-ray System.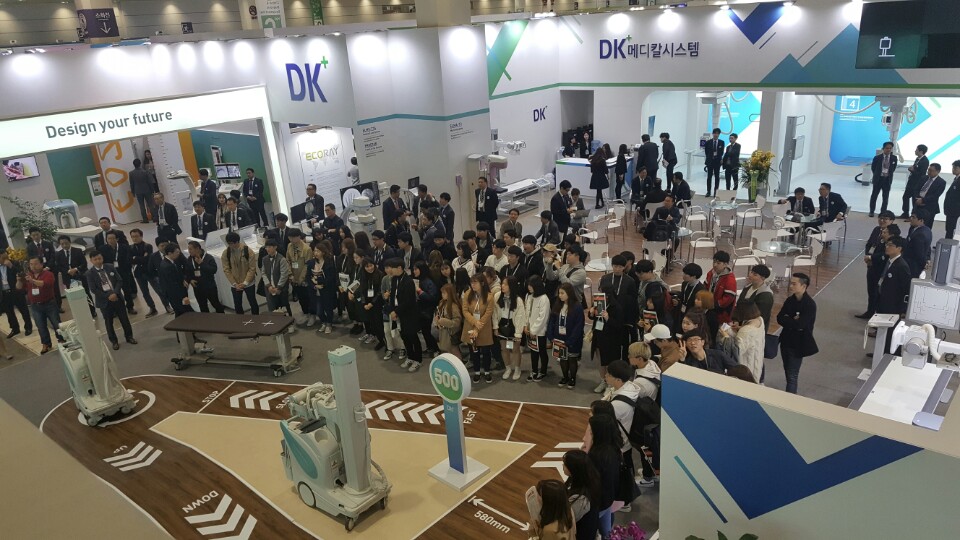 DK Medical Systems received the attention especially ELIN T4. DK presented the ELIN T4 Digital Radiography (DR) Systems with two ceiling system. The ELIN T4, which premier digital radiography Systems has been developed with convenient functions for users. ELIN T4 is the latest flagship DR Systems. It is equipped with the most advanced functions with fancy design. ELIN T4 is smoothly and easily synchronized with a Tube Support and Table. This system enables the operator to set it any position easily, ensuring a high level of performance. Also, DK show the advanced solution with two ceiling system to save the operating time.
Through the KIMES, DK provide the new solution as two ceiling system, and expand to the world market.